It was a Wednesday morning, May 18th, 2016. I left my house fully intending to take my own life. I knew where I was going to go, and how I was going to do it. On my way there, I passed the Retreat. I pulled into the parking lot, locked my gun in the glove compartment, and then locked my keys in the car so I couldn't leave. I walked through the doors and said, "I need help."
Sheriff Keith Clark Shares His Story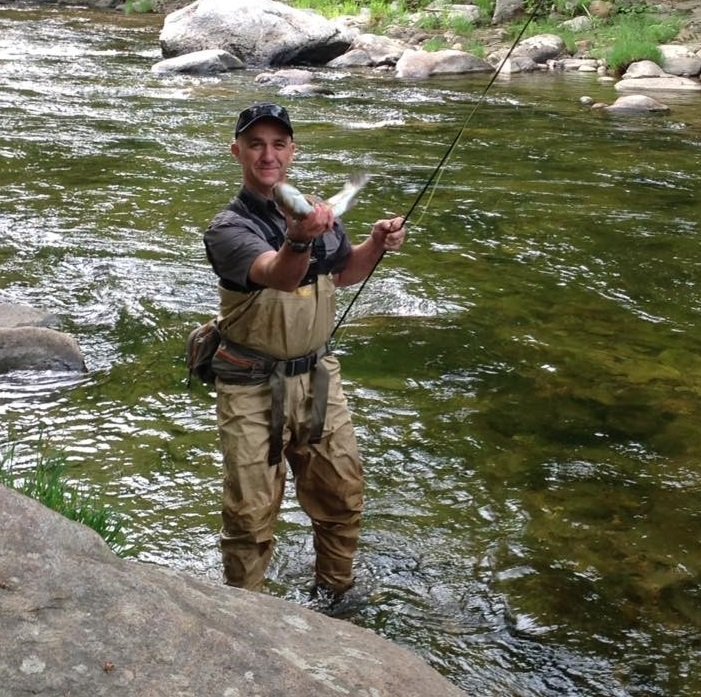 I'd battled depression for decades. It got to the point where once the suicidal thoughts started I couldn't turn them off. I felt like I was the only person in the world going through this. The stigma associated with mental illness was a HUGE obstacle to overcome—What will people think? I am the sheriff; a veteran; a husband, father, and grandfather.

"I'm fine!" I had said it so often … all while composing suicide notes to family members in my mind. What would I say to my 6-year-old grandson, Hunter?

Once at the Retreat, I learned that mental illness is indeed an illness, and effective treatments are available to help people take their lives back. There's HOPE! Every time I look at my wife, my kids, grandchildren—Thank you!
Please take this opportunity to offer your support. The Retreat's work is life-changing and life-saving. Know that when you give to the Brattleboro Retreat, you are helping real people like me. And we are so grateful.
Warm regards,
Sheriff Keith Clark, ret.